House Lift and Renovation on the bay
The original home was buried in sand and did not meet flood code. It was at risk of falling off the bluff and littering the protected environmentally sensitive area with potentially dangerous debris.
Ambrose Homes developed a conservation conscious design to expand the house while working within the framework of the town's Wetlands Regulations, the Conservation Commission and the Massachusetts Department of Environmental Protection regulations. Ambrose Homes' adaptations to this uniquely delicate site included a dune management restoration plan.
The environmentally sensitive project even included a Diamondback Terrapin Turtle protection plan, complete with a turtle fence and gate.
Once the home was moved back from the bay, it was set on piers which protects it from flood water. We added an additional floor for master and guest bedrooms. The main level is an open floor plan design which flows to a large deck facing the bay.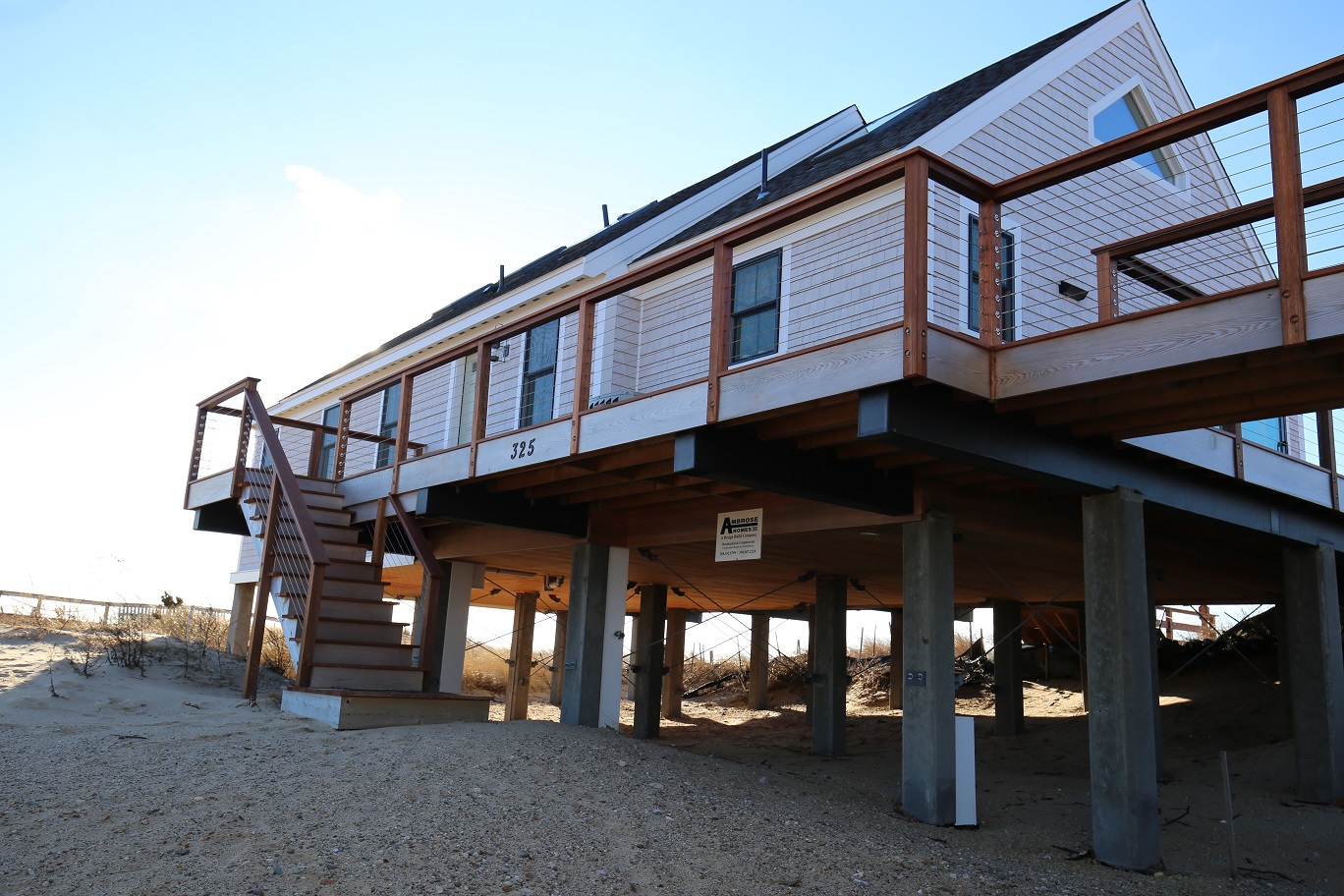 The project actually enhanced and improved the integrity and function of the surrounding dune system, because the house as it existed prior to the project was impeding the sand's ability to move with the wind and water flow. The new building meets flood code and also allows the sand to move and be changed through natural processes.